I probably didn't tell you that but actually the main reason we flew to the UK is to attend my sister's graduation at Durham (proud sister). Therefore after spending 3 days in London, we flew up north to the northern England (for the first time) to Manchester. Having spent most of my time in the UK just in London / Cambridge, I admit I am quite surprised to see how other parts of this potato country look like or work. I mean, it's just really different, no grumpy commuters, no busy tubes. Everyone's more laid back, walks slower, and yes speaks with an accent.
I am sure I don't have to talk much about this place – the biggest outdoor outlet. Apart from the fact that the price is way lower (sometimes half the original price, ikr), the items they sell are actually legit, not just off-season items. And the good thing is the location - it is an one-hour train journey from Central London which makes day trip very convenient.
Outfit wise: Nothing could be more signature than a trench jacket in the UK. Not only can it be a jacket, you can also wear it as a dress, however you like it.
And the next day we landed in Manchester. I have to say Manchester looks nothing like what I expected. To be accurate, it does not look like anywhere I've been in the UK. High-rise brick wall buildings, massive shopping malls, good restaurants, new hotels, it's just different.
Thought it might be fun to wear some colours in this red city, how's that?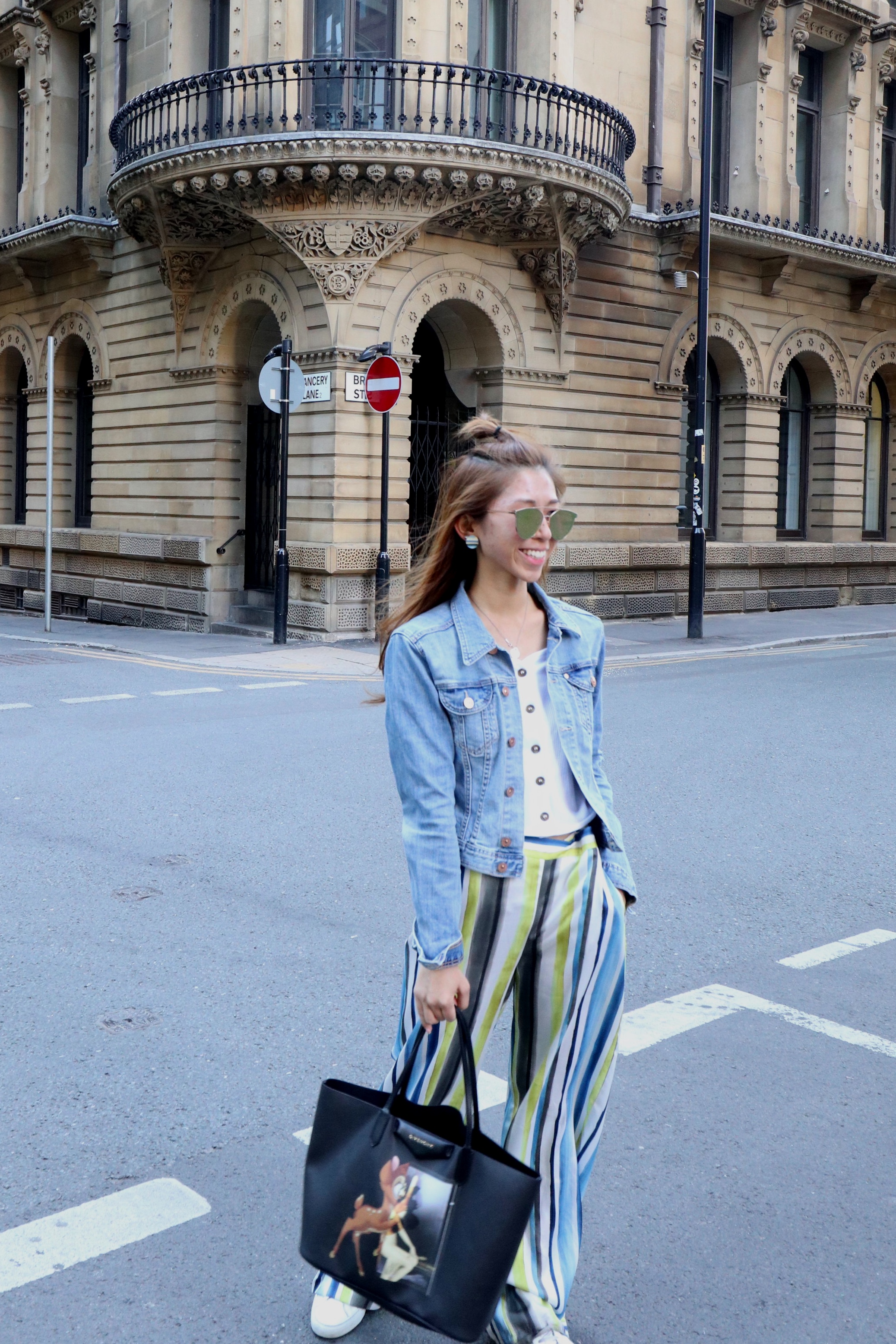 I have to say now this IS the UK I have always imagined / expected. Afternoon tea, shining river with couples happily strolling along the banks, everything you see in any typical Brits drama. Compared to Manchester (and London), people are even more laid back, very relaxed and super friendly. Don't forget to visit Bettys for their afternoon tea, because apparently that's also the Queen's favourite!
Before I go on with the last spot of my trip (somewhere even more unexpected), let's take a break, because something special is coming up next week! Stay tuned lovelies x
CC