Hi everyone. I hate to say this but can you believe it's almost the end of May. 5 months (almost half way!) into 2019. If you have been doing great, cool, good for you. But if you haven't, well, you still have more than half a year, so nothing to worry about.
So very recently, I have been talking to a friend who is from the US about travelling. The interesting thing is, we both agree that people tend to divide into two types – Team NY or Team London – one way or the other but not both. The lifestyle is different, the way people dress is different, the vibe, the food, the way they see things is also very different. Just like any Team NY, he (i) complains about the London weather; (ii) mocks the British accent; and (iii) does not understand the Shepherd's pie. Very interesting indeed. And meanwhile, me, Team London apparently, I just love London. Probably not the food, but the vibe, I just think is more me than the States. I mean I just love the city so much that I am already making plans to go back maybe in September.
Anyways before I go too far, I am going to share with you guys my London-inspired lookbook shot back in June 2018. You guys know how much I like to plan my looks according to the destination. So that's it!
(By the way, if you think I look more toned in the pictures than I am now, you are so right.)
When I was planning my lookbook, the first thing that popped up in my mind is some well-fitted suits, followed by the red socks. So there you go, two British elements in one look. And of course you will need that little bow to make sure you are posh enough e-v-e-r-y d-a-y.
Afternoon tea with scones in a suit at Fortum&Mason, cannot be more appropriate.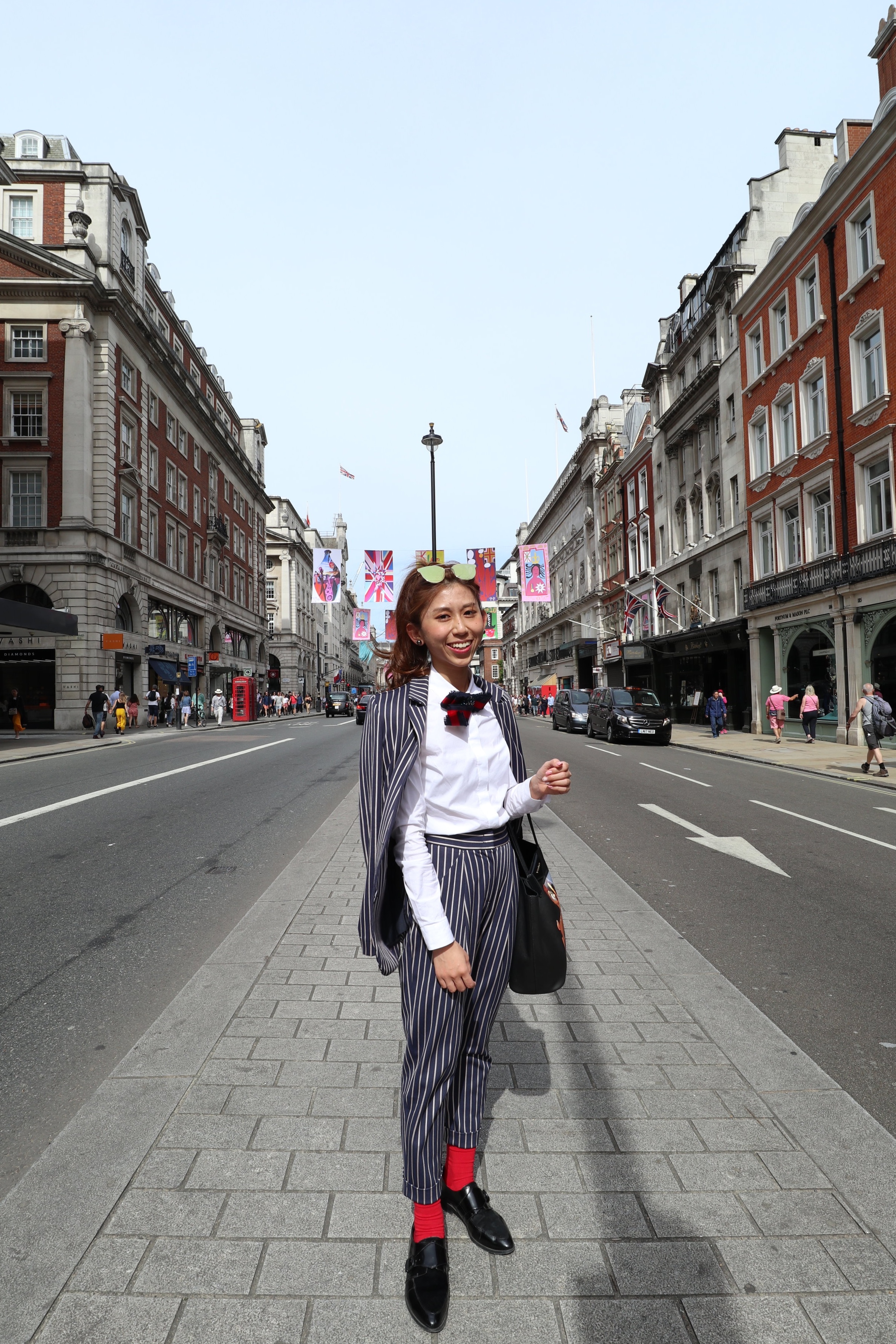 I have to admit I only learn to appreciate tweed until very recently (probably because of my age?) and then I just fall in love with it. I feel that tweed gives you class almost automatically no matter how you style it, pants, skirts, however you like it.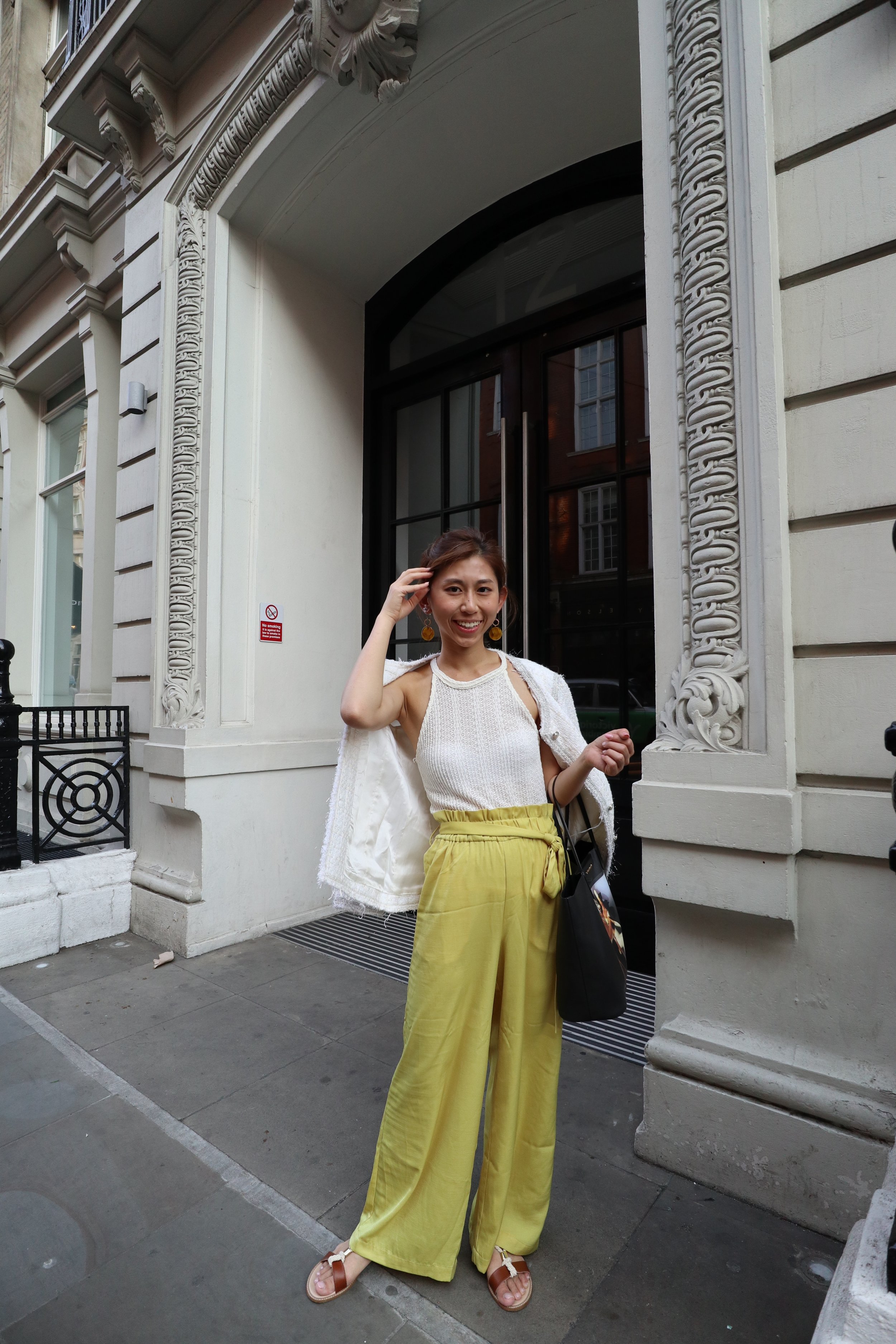 This might not be a very London-style look but in fact Self-Portrait is a London brand. I am sure you won't be surprised that I tell you the top is one of them given its signature asymmetric shoulder cut. I had been long eyeing on this brand before I bought this top and I just love it. The cut might not be very London-ish, but the boldness of the design certainly is. Take one more step by pairing it with your glittery earrings because hey, who just said extra (?).
I know the photos are from a year ago (it does sound a long time ago for me), yet I still love them a lot. Guess this is Team London here hm? What about you? And btw, just so you know, I am going to Paris (yes, again) and Lisbon next month and I am super super excited. Can't wait to share with you my destination inspired travel looks. Stay tuned, loves x
CC